Our team is dedicated to success of our programs
Our team is dedicated to the success of our programs. ATL Alumni is supported by a strong team of professionals who have created and laid the foundation for the vision to better our community. Our leaders have worked together to form partnerships throughout and beyond the city of Atlanta to ensure that the best resources are provided for individuals seeking opportunities to grow through our program.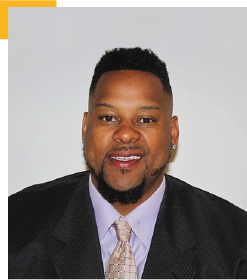 Leander Jordan
CEO Founder
Leander Jordan is an experienced private investor with a demonstrative history of working in the capital markets industry. He is a strong finance professional with a Master of Business Administration (M.B.A.) focused in business, management, marketing and related support services from University of Phoenix.
He dedicates his time to empowering kids and motivating people as a way to show gratitude for all the positive influences and support he received while on his path to successfully achieving his goals. His belief in reciprocity and helping others is a way to always make deposits in God's infinite blessings bank. He realizes that having a part in changing someone else's life is compound interest on your investment.
Leander was born 9/15/1977 in Pittsburgh, Pennsylvania. He is a former offensive tackle in the NFL taken in the third round of the 2000 NFL draft. He played college football at Indiana University of Pennsylvania (B.A.) Indiana University Of Pennsylvania College Hall Of Fame.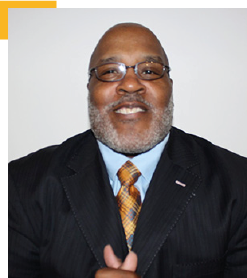 Dr. Allen Lane
Co Founder
Allen Lane Sr., DEd, formally, managed and co-facilitated multiple programs within the Homewood Children's Village (HCV) organization's "Cradle to Career" pipeline and provided leadership for HCV's 2Generation Model. As Sustainability Manager/Community Engagement Specialist in the Office of Child and Community Health (OCCH), Dr. Lane's familiarity with the community, having deep-rooted childhood connections, had been beneficial as he utilized research, education and life lessons (experiences) to empower the community he once served. Through partnerships with other organizations, he connected the appropriate resources to individuals, families, and businesses who had identified needs, in order to become self-suffcient and sustainable in their community.