What is digital transformation? Today's hot topic
Welcome to ATL Alumni Connect. You are here with us now which means you are looking for something new. Today we will learn about digital transformation and what it is.
Digital transformation is a process where you transform or reinvent your business with the help of any digital technology. You have to keep in mind that you are changing your business digitally. In today's generation, most of the sectors are using digital to transform themselves. One example is the Banking sector. Most of the banks are giving mobile banking benefits to their customers. After subscribing to this service, everything in this sector has become very digital.
Another example is the way people choose to order food. In the past, people had to physically go out to eat. Today you have the choice to order your food from different mobile applications. This is also an example of digital transformation.
What is Digital Transformation and why it's speedy move is needed for African Americans?
Census data has shown that the poverty rate among African Americans is more than double the poverty rate among whites. Also, so many studies have shown that African American has the lowest earnings of any racial group by far. Not only that even as per the study data it is true that the Indian population's income is more than tripled now since the Ninty's ERA. And the main catalyst has been technology for them. Even not only India, but China is also experiencing a similar transformation.
Now it is time to change the scenario. We investigated to find the reason for this poverty. After analysis, we found the problem to be systemic exclusion. In this blog we will talk about that how with the help of this digital transformation we can break this systemic exclusion. The transformation should happen digitally on an immediate basis by African Americans. After deep analysis we are confident to say that digital transformation may be the weapon for African Americans to keep themselves in the best place in this Global digital competition. If they follow Indians strategy, they will also be able to improve digitally.
In the first paragraph already we discussed "what is digital transformation". Now we will look at Indian strategies used to keep pace with the times digitally.
Plans behind the success of India's digital growth:
We are really glad to share the strategies behind Indian's success in digital transformation. Six years ago Indian government dreamed of transforming India into a digital country where healthcare services will reach every rural area powered by e-healthcare. The dream was also for a digital India where farmers will be empowered with real-time information for the collection to the global market. Those dreams have come true in India. People now ignore the rush for shopping and use their smartphones.
Digitalization is now prevalent in every corner of India where there are now 1170 million mobile users. Now no one stays away from the benefits of the Government. There was an application designed by the Government and 870 government services are available in that application. The Government designed this digital India to empower the ordinary Indians. We get the impressions of digital transformation even in villages. Unified Payments Interface (UPI) is an instant payment system developed by the National Payments Corporation of India to improve digital transactions. People are using this instead of cash.
Small business people are coming online and dealing with Governments from their smartphones. In India, the startup is a very common word. Young people are showing their courage for startups. The IT department of the Indian Government said that Artificial Intelligence must be used on a priority basis in the field of healthcare, education, and in the field of agriculture. The way this country is growing digitally, India will become a big center of new technology. In 2014 there were only two mobile production units but now there are more than 260 mobile production units available.
A successful journey of a young Indian entrepreneur that shows the real meaning of digital transformation:
We the team of ATL Alumni Connect have made this inspiring blog so that African Americans can improve themselves digitally which is why we have given insight into India's digital transformation. Let us share with you a success story of a young Indian entrepreneur named Ritesh Agarwal who created a digital startup a few years ago. In India, Ritesh is a famous entrepreneur. He is known for his hotel network company OYO Rooms. He started his company with only two employees and now it's a company of more than $950 million.
In this blog, we will share with you the strategy that he follows. He believes in a technique called, B.C.A. The B stands for a big problem. According to him, it is necessary to find a problem to make a business. C is for challenging solutions and A stands for ambition. The guy observed that in India people want to stay in hotels but the costs are out of their budget. The rooms they can afford, don't have any quality service. So he decided that it's a big problem that people are facing. And he started to find a challenging solution. He found that people need good quality hotel rooms at an affordable price.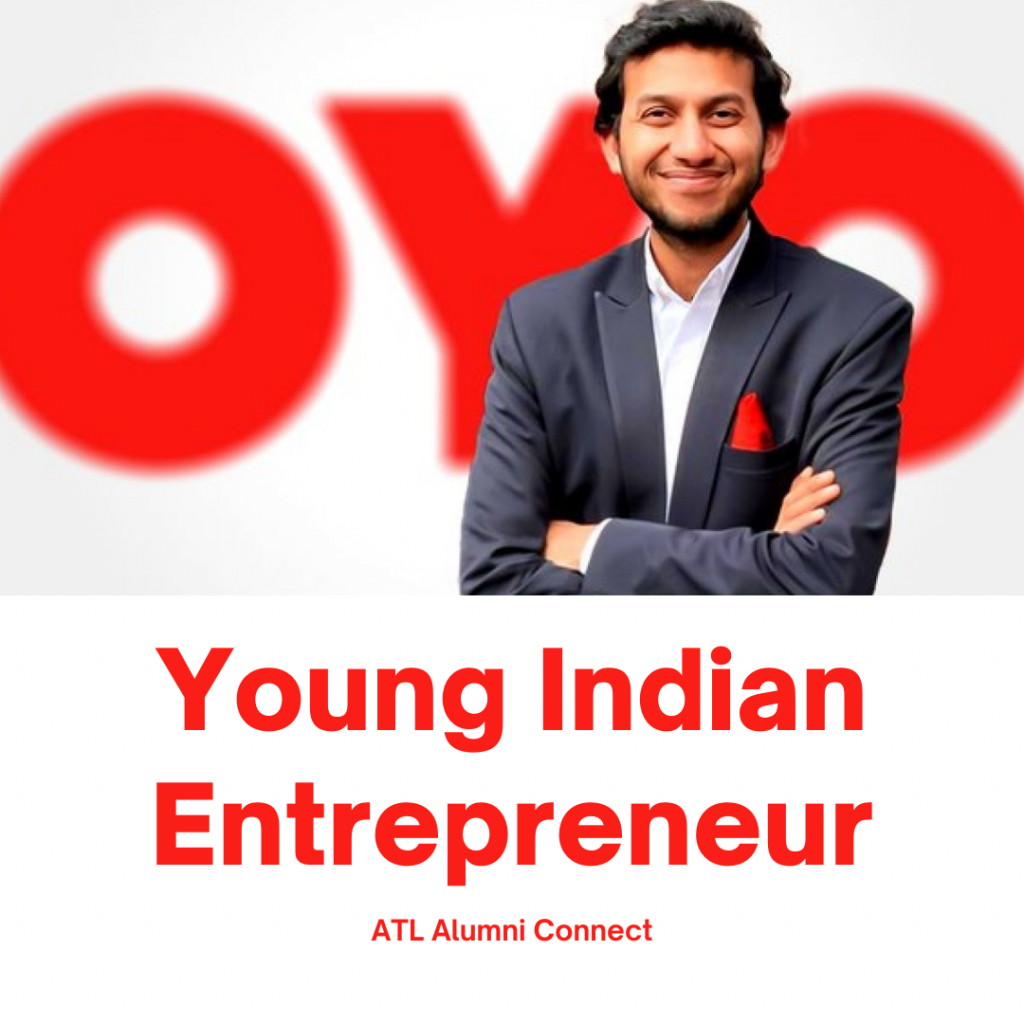 Journey of Ritesh towards Digital Transformation:
Ritesh started to connect with different hotel owners and he requested to stay in their hotels for few days. Some of the owners rejected the idea but some of them agreed and liked his project. He observed the needs of the customers and the improvement areas of the hotels by staying there. He then communicated with those hotel owners and asked to book few rooms of those hotels in the name of Ritesh Agarwal. If any customers book a room at a hotel by using the website, customers will get these rooms at an affordable price along with quality services. He explained that the brand will be his but both will gain profit. He convinced the owners and the result is OYO Rooms. The first investor came forward by looking at the profitability of this project by Ritesh.
The long-term vision of this project is to create the best hotel chain in India inclusive of the people and Indian technology. We hope that this inspiring journey will help all the readers to make a digital transformation. The aim is to help African Americans who have been left behind in the race of global digital transformation.
Conclusion:
All the schools must cover the chapter with digital transformation and be able to explain what it is, what are the advantages, and what is the future. So, additionally, investors should come forward and encourage people who want to go for startups. Education plays an important role. Government and big corporations should also devise new plans to transform digitally. Today, smartphones are to play games. And people are using smartphones as a vehicle to learn something new. In this age of digitization, we should not wait for someone to come and give us a job. People are earning their revenues by doing freelancing which is part of this global digital transformation. Recently we have published a new blog on the Future of Fintech. To read that blog click here.
Please share with us which one you like the most from these above strategies for digital transformation. Also, stay connected with ATL Alumni Connect to get these kinds of inspiring blogs. Thanks for reading ATL Alumni Connect.